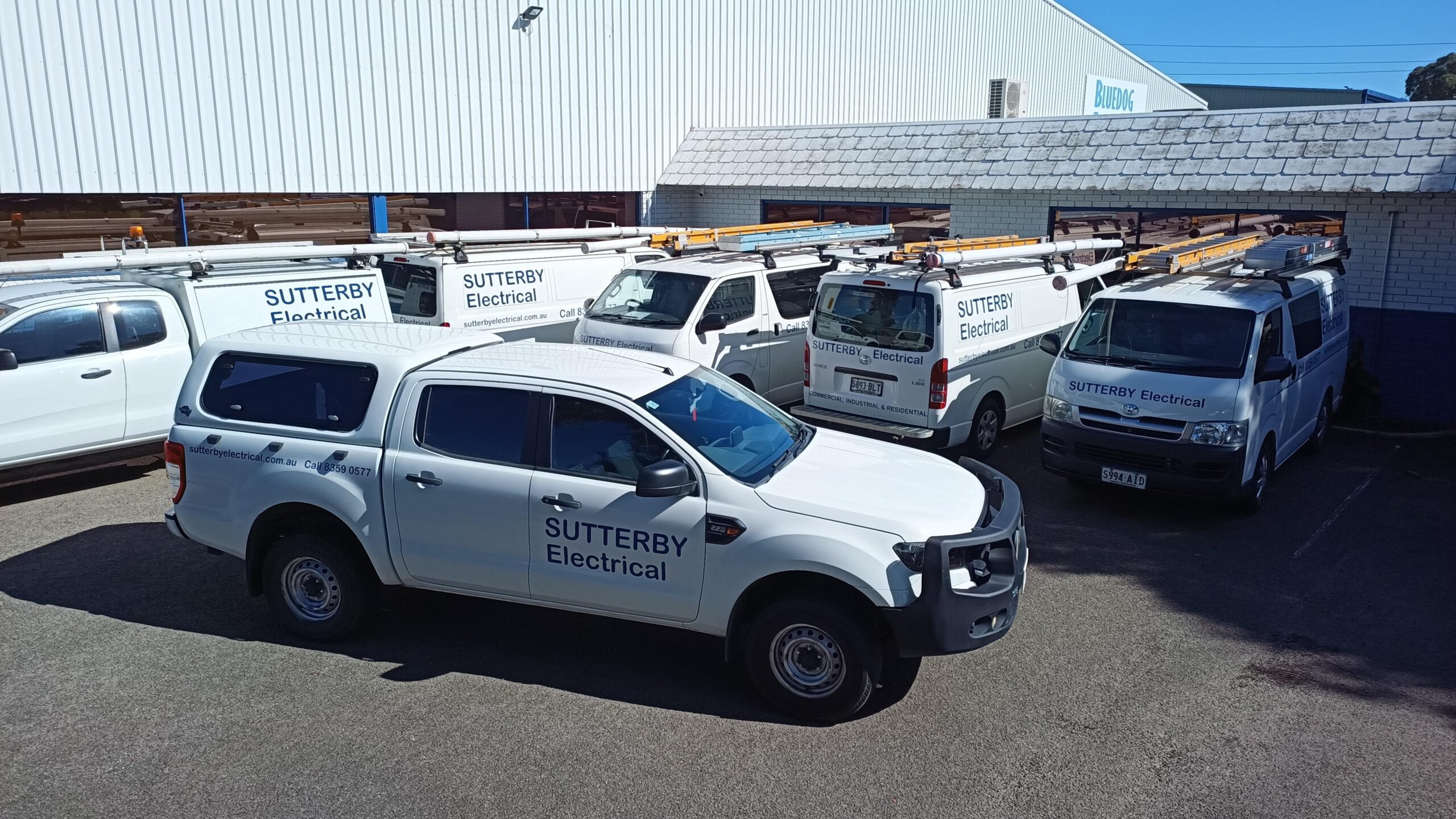 What does it mean to join the team at SUTTERBY ELECTRICAL. 
Sutterby Electrical
is a leading commercial & industrial electrical contracting business. We employ 10 to 12 electricians and the same number apprentices.
We value the safety of staff and clients and encourage ongoing risk management.
As a business we specialise in electrical breakdown repairs, infrastructure upgrades and preventive maintenance across a range of government and other commercial and industrial facilities in Adelaide.
We also
install Data, MATV and security cameras.
carry out Solar maintenance, repairs, and upgrades.
do industrial repairs.
do office fit outs and small project work.
The role of our electricians:
Our electricians contribute to the success of the company as they:
build and maintain close client relationships.
ensure infrastructure is safe and up to date.
attend timely to breakdowns and emergency callouts.
train their apprentice to do the same.
As Electrician it is your responsibility to:
start and finish jobs allocated to you promptly.
plan your day with care and efficiency.
maintain vehicle stock levels.
engage in safe work practices continuously by maintaining your JSA.
keep your promises made to our clients.
maintain your vehicle in mint condition.
teach and mentor your apprentice on the job.
Successful candidates will have a few years' experience as electrician and demonstrate the following:
general electrical installation & fault-finding experience.
good understanding of AS3000 and other relevant Standards
strong approach to workplace health and safety.
a "Can do" attitude and a strong focus on customer service.
Qualifications / Certifications
current A class, unrestricted electrical license
current driver's license, manual preferred
police clearance no older than 6 months
working with children clearance (formerly DCSI)
LV rescue
working at heights
white card
EWP license (not a prerequisite to start)
As part of our team, we offer you:
permanent full time, part time or casual employment
a safe and friendly team environment
a career path for those who want to go further
a very competitive income
financial incentives that are easy to achieve
monthly RDOs supporting a great work – live balance
company vehicle
uniform and PPE
ongoing skills and safety training
exceptional support from your workmates and our management team
If you feel we offer the culture you are looking for, please send us a cover letter and your resume to: hiring@sutterbyelectrical.com.au
If you have questions, please call our office on 08 8359 0577