FIVE YEARS NOW INTO THE THIRD DECADE!
KARIELA PTY LTD – TRADING STRONG – AS SUTTERBY ELECTRICAL
Now more than four years on and we are still excited; that is my wife Gabriela, myself and all our employees. We are further expanding and building the business and our services with good success. The last four years trading have shown solid growth and the rewards that come from it.
We recently moved into larger premises in Regency Park that provide our office staff with a better and higher quality working environment and enable us to expand our operations further. We have also been working hard internally to build, advance, improve and document our systems further, this task is now also showing rewards.
Our aim is to become one of the leading commercial contractors here in Adelaide, providing new jobs and training opportunities for many. Showing industry leadership through our customer service and commitment to best practice.
With my 35 years plus experience as electrical contractor, trainer and assessor, and WHS coordinator, I hold the role of the director, overseeing the business and the direction we are going. Gabriela is responsible for our accounting, payroll and that the office runs smoothly.
We have an excellent team of electricians, apprentices, and office staff. We are proud of each one of them and without them we would not exist.
Our aim is to provide a family atmosphere were the people are still the most important asset. I also believe that if you spend so much time at work you may as well enjoy it. This ensures that our people are not just doing a job – but they love what they are doing.
The business dynamics are based on honesty, integrity, and teamwork. We aim for quality service that is delivered safely by our staff. We encourage learning and provide the necessary infrastructure through internal and external training. This allows our people to take on new responsibilities, that suit their abilities and character, as they develop in the growing business.
THE FIRST 20 YEARS (1995 – 2015).
KIM AND SUE THE FOUNDERS OF SUTTERBY ELECTRICAL PTY LTD
Kim Sutterby established Sutterby Electrical 20 years ago, in 1995.
He grew the business from just a few people to the size it was in 2015. Sporting 9 vans on the road with an electrician and an apprentice and more staff in the office coordinating and managing the business affairs.
It is a must to mention one very important person, this is Sue, she was the person behind Kim, the backbone, if you like of the company. Kim's success was build on hard work, reliability and close relationships with everyone he knew.
I am thankful for being able to work with Kim during the last four years and more so that he allowed me to continue his legacy by selling me his business. In August 2015 the business changed hands in a smooth, well planned and orchestrated transition.
We wish Kim and Sue all the best and most of all health, in their busy retirement.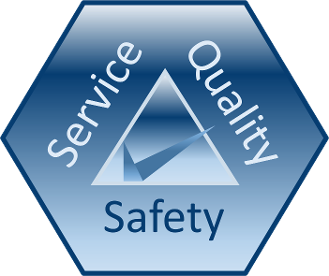 Mission and Culture
Our mission is to further build and expand Sutterby Electrical in its third decade through ethical and sustainable means, ensuring our clients and employees reap the benefits of the work we are doing. We will achieve this by:
conducting ourselves with honesty and integrity

our value for quality and safety

caring for the environment

ongoing apprenticeship training

nurturing and encouraging staff environment