GOLD AWARD NATIONAL SAFE WORK SA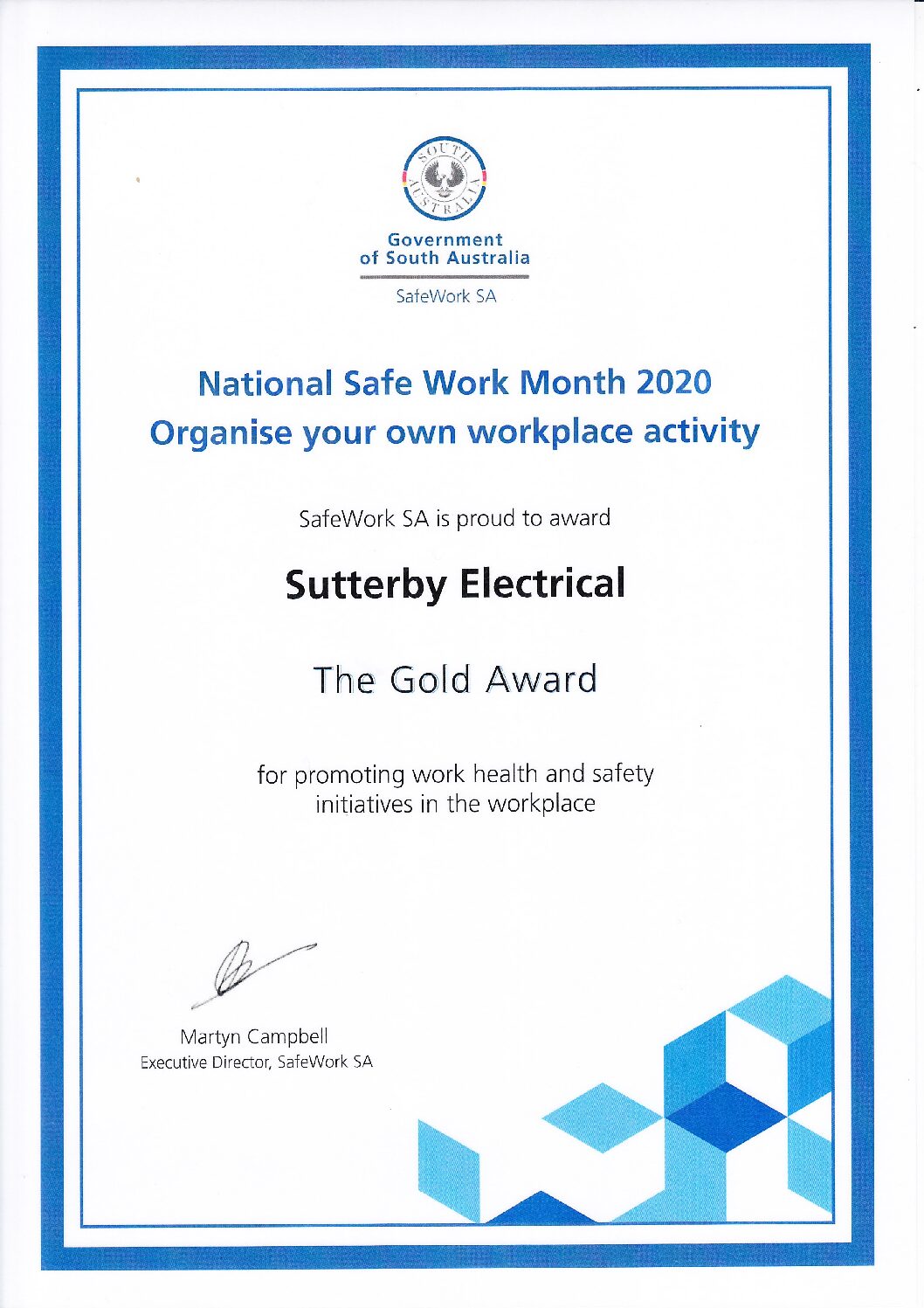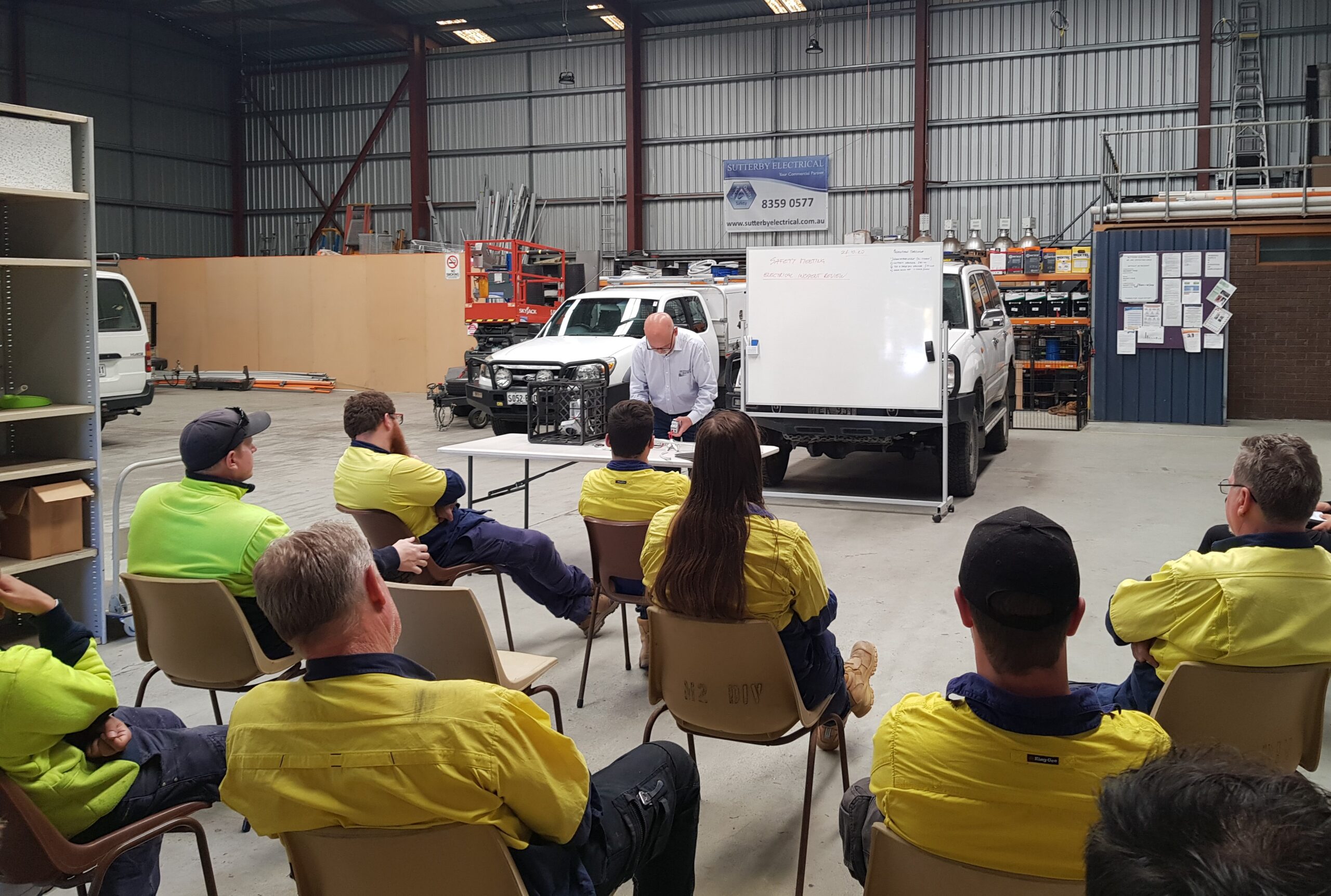 October 2020 was National Safe Work Month for this year. SafeWork SA held an "Organise Your Own Workplace Activity" competition in October where businesses could demonstrate their commitment to encouraging Work Health and Safety among their employees.
In each of our monthly Safety Meetings, we address a different issue to make sure that all of our electricians and apprentices know how to perform their work as safely as possible. We believe that safety at work is a priority, and that everyone should go home at the end of the day, as fit and healthy as when they went to work.
We recognise that mental health is an issue that needs to be taken seriously, as mental health problems can have an impact on our ability to perform our work safely, in the same way as any physical issue. Through research we have discovered that our diet can have a significant impact on our mental health. By eating a healthy diet, we can improve our ability to focus and boost our mood, therefore helping us to perform our work as safely as possible.
As part of our October Safety Meeting topic "Diet & Mental Health Awareness" we provided vouchers so that all of our employees could have a healthy lunch, encouraging them to make healthy choices when preparing their lunch in future.
In November, it was announced by SafeWork SA that we were the Gold Award winner (businesses under 30 employees). We are very honoured to receive this award and will continue to reinforce our commitment to working safely. Thank you SafeWork SA.